Breakthrough Accelerator Session

---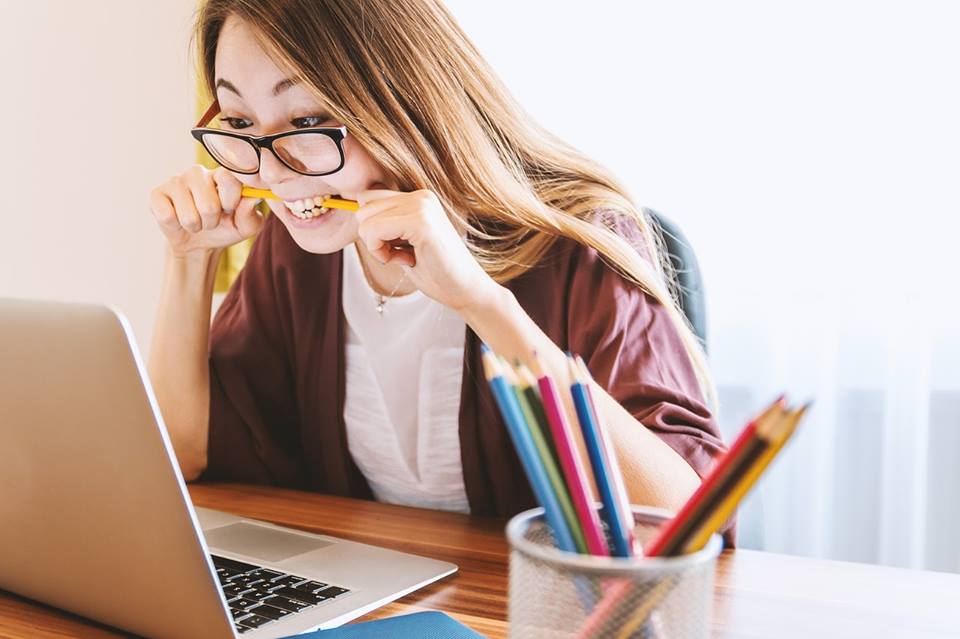 Are a Woman and You:
Struggle with Managing Your Money?

Lack confidence or worry about your finances/money?

Feel fear, guilt or shame about your money situation?

Are uncomfortable discussing money?

Get stopped no matter how hard you try to make changes in your money habits?

Worry about your financial future?

Have a business or are interested in starting a business, but you struggle with increasing your income or getting started?
By learning how to Manage Your Money & Shift Your Mindset you can:
Eliminate your limiting beliefs

Get past what's stopping you AND

Have an Action Plan and Process in Place to Create Lasting Financial Freedom!!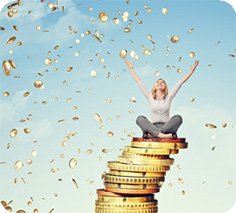 ---
In your Breakthrough Accelerator Session you'll experience the following areas from my 5-step Journey to Freedom Coaching Process™:

HEART's DESIRE–

Get clear on the Goals and Intentions you have for your Money and/or Your Business.  Choose from the 5 Goal areas - Income, Process, People, Knowledge, Resources, and get clear on the desired outcomes you want to achieve.

EVALUATE 

- we'll assess your resources, assets and skills to get an idea of where you are in relation to the goals and intentions that you set


REVEAL

-

the inner blocks that are stoppiing you. 

I'll coach you using the powerful Coachville  Inner Freedom Method TM to help reveal areas of inner conflict and patterns of fear so you can transform them into powerful sources of energy. You'll gain clarity about your limiting beliefs and what's stopping you from taking actions.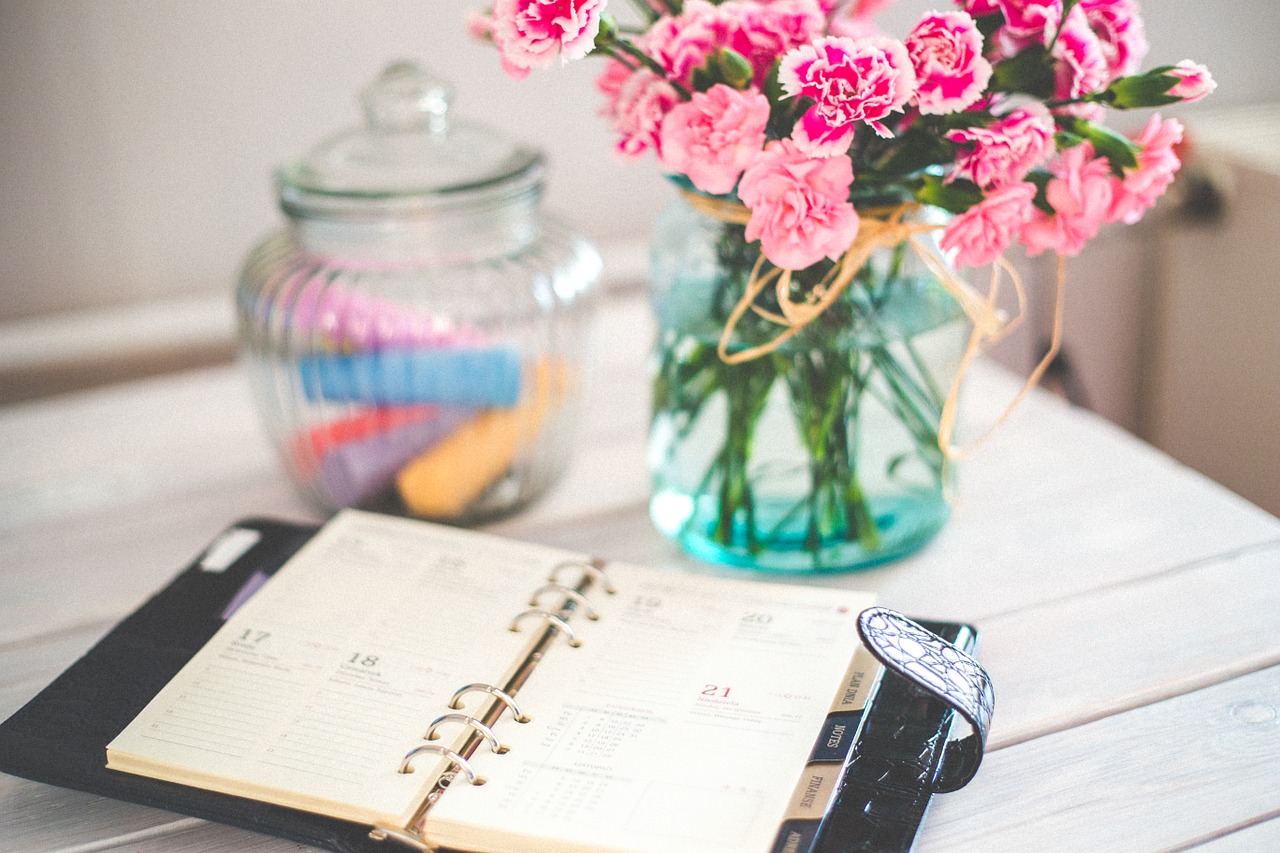 Leave with an "Action Oriented, Result Focused" Game Plan that you can immediately put into play  to achieve your Desired Outcomes. 
---
What Others Have Experienced: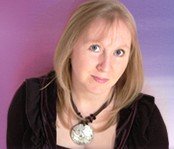 "Before I started working with Estelle I had sorted a lot of my money issues, but I was really stuck with practical ways to move forward – I needed help!

I had the most wonderful session with Estelle. She was so easy to talk to and put me at ease when some really difficult money issues came up.  Her worksheets were so helpful and the clarity that I had with those was so profound.

Estelle was so skillful, she made everything seem much more do-able, easier, more fun and less scary.  Estelle was gentle in her approach and yet her strength shone through too.

Now I have so much more clarity about where I am with money, what to do with it and how.  I feel supported and able to move forward with my new skills and I just know that I couldn't have done that with Estelle's expert help and guidance."
Kate Cave-The Karma Life Goddess
Holistic Business Coach
www.TheKarmaLifeGoddess.com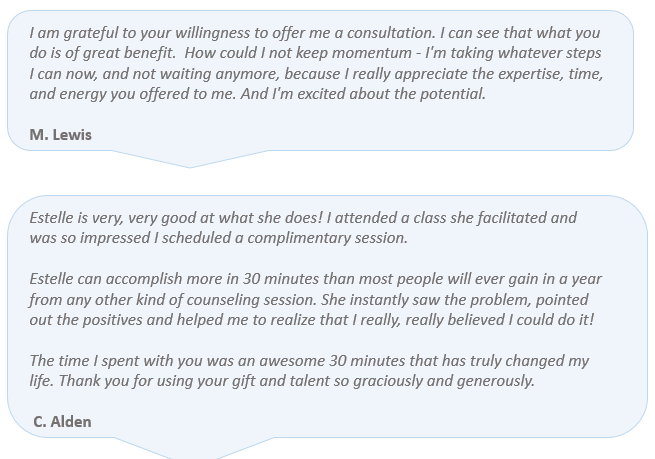 ---
Here's How it Works:
Sign-up for your Breakthrough Accelerator Session below

You'll get

a link to my schedule to book your private 90 minute session

Once your session is booked I'll send you any pre-work information

We'll meet via video or teleconference line


After the session I'll email you your sessions notes



I only have a few openings available in my schedule for this popular and powerful session

The open spots are available for You if You're ready to take the Inner and Outer Actions to move past your limiting beliefs and Create Lasting Financial Freedom!

If this describes You, then I invite you to sign-up for one of my next available openings!

---
Breakthrough Accelerator Session

Price: $397