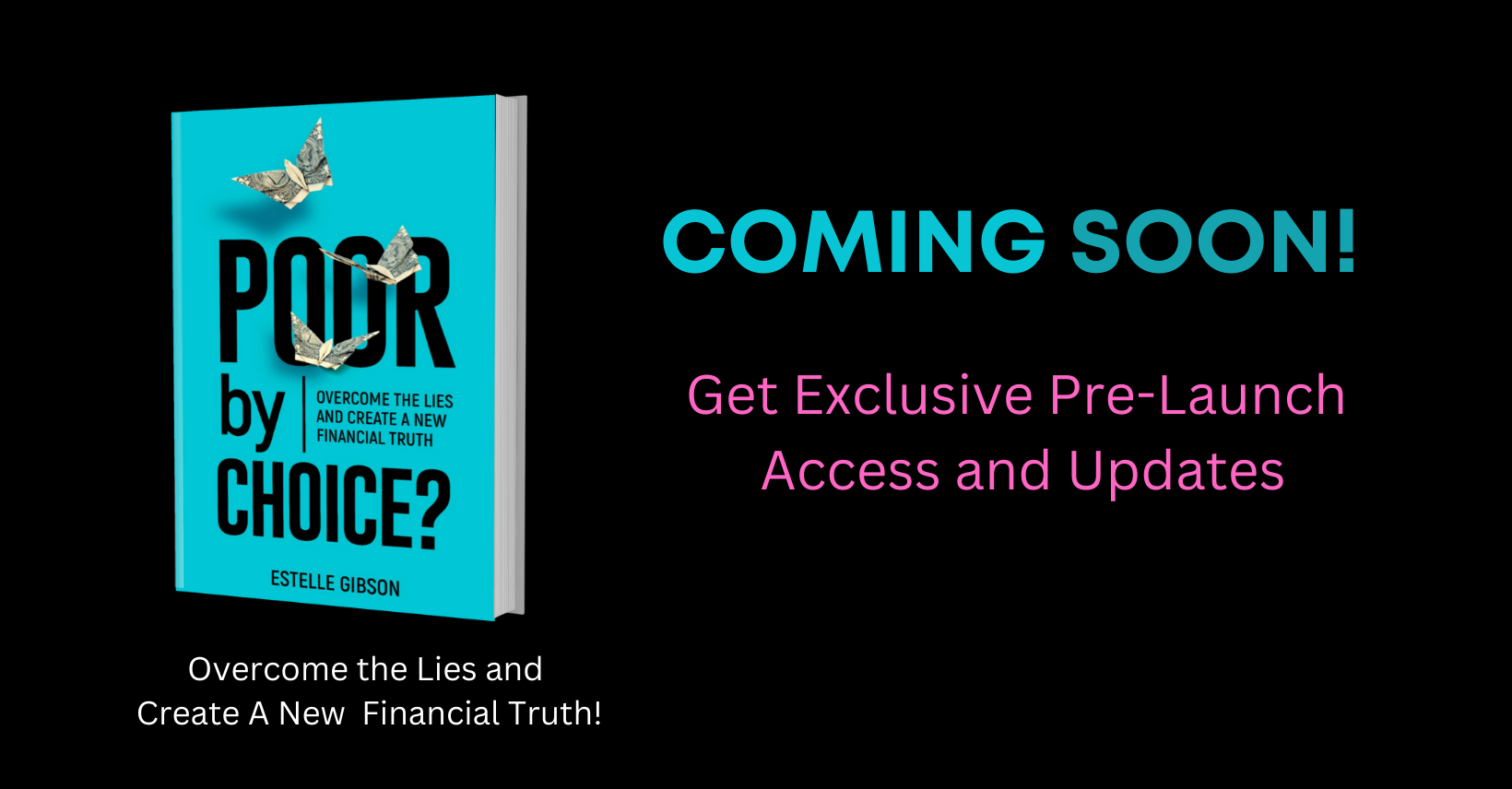 ---
WHAT IF YOUR MONEY ISSUES ARE THE RESULT OF YOUR CHOICES?
In my new book Poor by Choice?  I expand on my 2019 TED talk to share my personal story and financial expertise.  I'll take you on the journey to discover:
The truth about Financial Dependency

How Financial Dependency cripples you and those around You

The steps you can take to break free and choose Financial Freedom
Sign-up Now to Get Exclusive Pre-Launch Access and Updates
You'll have access to:

Read excerpts from the book before it releases




Behind the scenes videos, livestreams, webinars and blog posts leading up to the book release date




Bonus material - study guides, worksheets and more

A Private Facebook Group (Don't worry, if you're not on Facebook, you'll still receive access to activities, updates and events)
Join the Facebook - Poor By Choice Pre-Launch Group!