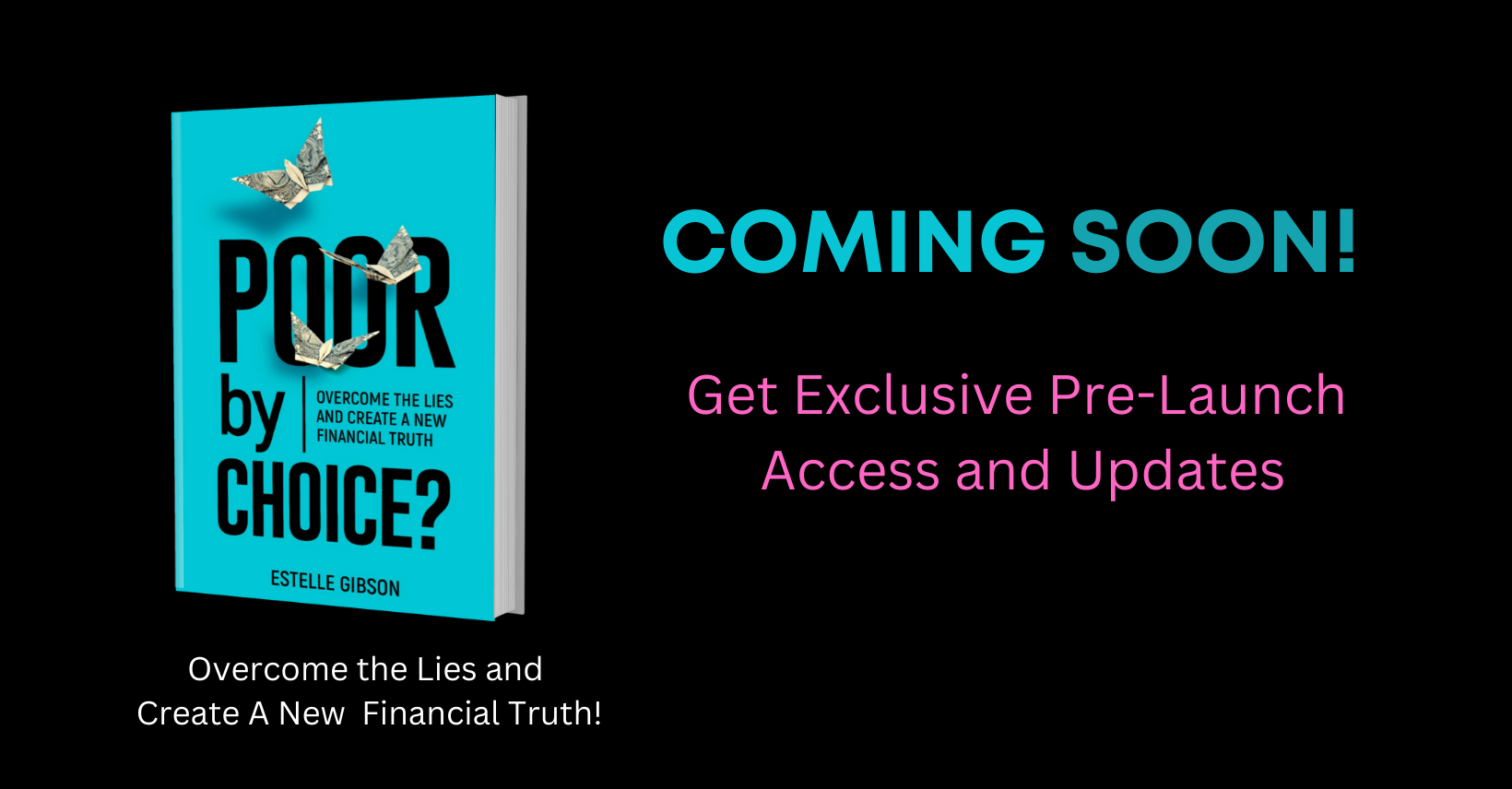 ---
WATCH THE INTERVIEW BELOW TO LEARN MORE ABOUT THE BOOK, THE MEANING BEHIND THE TITLE AND MORE!
---
Sign-up Now to Get Exclusive Pre-Launch Access and Updates
WHAT IF YOUR MONEY ISSUES ARE THE RESULT OF YOUR CHOICES?
If you've never learned about money, then how would you know?  You're either operating out of what you've seen, habits handed down from generation to generation, or those that you've been able to piece together on your own. 
Are you in a relationship, job or circumstance and you feel trapped because of your money situation?  Maybe you earn a good amount of money, but you just can't seem to get ahead. Or, maybe you're living paycheck to paycheck, struggling to pay off accumulated debt or worried about not having enough money and being able to provide for your family. 
Managing your money is more than just a necessary skill for financial success- it's also a source of power. You can become financially dependent or powerless,  by choice, or by your circumstances.  

Whether you're dependent on others or skilled in managing your money, you can begin to shape your financial future with conscious and informed decisions.  
In my new book Poor by Choice?  I expand on my 2019 TED talk to share my personal story and financial expertise.  I'll take you on the journey to discover:

The truth about Financial Dependency and its impact on You and Those Around You
Simple, yet effective ways to manage your money, so you can take charge of your financial destiny
The steps you can take to Achieve Your Goals and Dreams
Sign-up Now to Get Exclusive Pre-Launch Access and Updates
You'll have access to:

Read excerpts from the book before it releases




Get access to special book pricing during launch week

Behind the scenes videos, livestreams, webinars and blog posts leading up to the book release date




Bonus material and content

A Private Facebook Group (Don't worry, if you're not on Facebook, you'll still receive access to activities, updates and events)