READY TO BREAK FREE FROM FEAR, CONFUSION AND SELF-SABOTAGE WITH MONEY?
DISCOVER YOUR SACRED MONEY ARCHETYPES!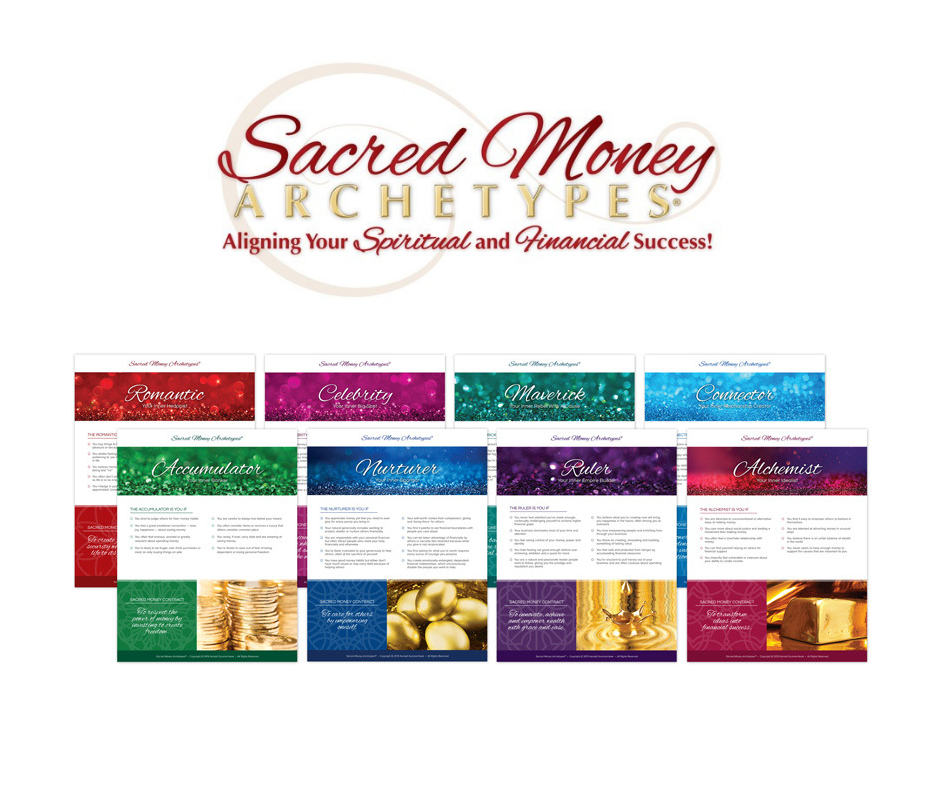 ---
While your relationship with money is as unique as you are, there are archetype patterns or themes that possess a universal quality.
This means it's critical that you discover your money strengths and gifts, along with your money shadow-side, so you can stop wasting your time and energy trying to fit yourself into a box, trying to follow what you think you "should" do. Instead, its time to empower yourself with money!
The Sacred Money Archetypes® assessment is EASY and only takes about 8-10 minutes to complete
You'll discover:
YOUR Top Sacred Money Archetypes
YOUR Sacred Money Contract (with this you'll discover the difference you're meant to make in the world)