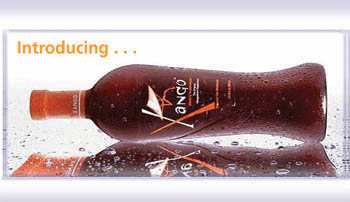 XanGo™ -Mangosteen Supplement
XanGo™ brings all the goodness of the entire mangosteen fruit in a delicious fruit puree. Not just the fruit juice, but the entire Mangosteen is used so you get the full range of beneficial health properties in a convenient, potent beverage.
Try A Bottle for only $37.50 Purchase at Wholesale - $25 per bottle Purchase by the case as a distributor at Wholesale-$25 per bottle plus shipping/tax (4 bottles per case-total of $100, plus tax and shipping)
There are many advantages to ordering wholesale as a XanGo™ distributor:
1. Your cost-per-bottle is less.
2. A wholesale purchase carries a 30-day (empty bottle) money-back satisfaction guarantee.
3. Purchasing a case will allow you to follow the recommended procedure of trying the product steadily for at least 3 months to really see what it can do for you. One 25-oz. bottle will last one person 1-3 weeks (depending on dosage)
4. Many choose to order more than one case to have extra bottles to share with others.
5. And of course if you are a distributor you can earn commissions by sharing the tremendous health benefits of XanGo™ with others.
Become a Distributor for $35
It's easy to get started. To become a distributor, you simply pay $35 one-time for your distributor kit and membership application.
Get Started today towards a new financial future and more vibrant health! Try XanGo™ juice and see what it can do for your well-being, your finances, and your dreams! Sign-up Online Get Started today towards a new financial future and more vibrant health! Try XanGo™ juice and see what it can do for your well-being, your finances, and your dreams!

Contact me for More Information Click Here to Learn More about the Opportunity Click Here to Learn More about the Product