Sacred Heart Ministry
Prayer Request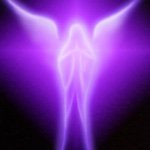 ---
Please note: Your Prayer Request is considered sacred and is kept confidential. Rev. Estelle receives each request directly and prays for you personally.
If you request an email letter and affirmation you will receive them within a few days.
Please join me in prayer as you submit your request:
The Light of God Surrounds Me;
The Love of God Enfolds Me;
The Power of God Protects Me;
The Presence of God watches over Me.
Wherever I AM, God is and all is well.
Amen.