Journey To Financial Freedom
Are You Ready to Learn a SIMPLE process to
Manifest Your Financial Dreams?
---
Join me in this Free 1-hr teleclass and learn how to use the Law of Attraction to help You Break Free from limiting beliefs and guide you on the journey to creating abundance and prosperity in your life.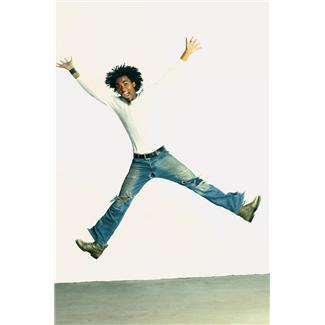 Teleclass Dates:
Upcoming classes coming in 2012!
---
Most financial freedom programs focus on what I call the nuts and bolts-budgets, credit card debt, saving, investing-all about doing. Most prosperity programs focus on the being aspects - connection with spirit or spiritual principles, work on limiting beliefs, etc..
You can't have true financial freedom if you are living in fear, worrying about your money, spending all of your time dealing with it; And you can't be prosperous if you are living by platitudes, meditating and creating affirmations but you can't pay your mortgage, you are accumulating credit card debt or living from paycheck to paycheck.
My chosen career as a Certified Public Accountant opened up many new possibilities to financial freedom. Several years later, an unexpected and painful divorce started me on a spiritual quest, asking the Why's and What for's in life and forcing me to explore more deeply my own spirituality.
During this journey, I observed that many of the spiritually centered friends and associates I encountered had financial difficulties.This was unlike people in the financial world, who had the tools and the knowledge to create and manage their finances, but were missing an inner connection, divine direction or inspiration and were fueled by fear-worrying about money, saving it, protecting what they had created. I saw that neither group was experiencing Financial Freedom. It became clearer and clearer that something was missing and there must be a way that we can all experience true Financial Freedom.
It was during these times that I had the vision to create a process to bridge this gap. What better way to learn and demonstrate spiritual principles than through the very visible manifestation of ones thoughts, beliefs and energy-MONEY.
---
Class Overview:
-I'll share with you my 4-step manifestation process and how to apply it to create True Financial Freedom.
-You'll learn about the Law of Attraction and use it to create a vision and intention for your Journey to Financial Freedom.
-You'll discover how your current beliefs about money, finances and prosperity are driven by underlying thoughts, beliefs and behaviors and how to align your thoughts, beliefs and actions with what you desire.
---