The Holidays Unplugged
4 Steps to Consciously Create
Your Holiday, Your Way
---
Many times during the holidays we have huge expectations. We want to create the perfect family time, get the perfect gifts, throw the best party, entertain guests and family, get everything right and make everyone happy. As we go through the holiday season what sometimes happens is that we end up overspending, overeating, over-committing and become frustrated, impatient and worn out. The opposite of what we really want.
Several years ago I attended a workshop based on the book Unplug the Christmas Machine by Jo Robinson and Jean Staeheli. After participating in this workshop I created and experienced one of the most meaningful Holiday Seasons ever…and you can too!!
---
What does it mean to Unplug?
For many people the holidays have become more and more costly, frenetic, impersonal, and commercial and in many cases without much meaning. You may have noticed that holiday displays and commercials in stores, on tv and the internet are starting earlier and earlier each year – we can barely get through September without bumping into decorations, wrapping paper and gift displays.
You CAN unplug from the commercialized hustle and bustle, the "machine" that the holidays have become and consciously choose what you want to experience for the holiday season.
---
How Do You Unplug?
Here are 4 Steps you can take to make simple changes to reduce your stress, increase your enjoyment and Consciously Create your Holiday Season.
Step 1 – Get Clear on What You Want to Experience – you may want to continue existing family traditions or you may want to have a simplified holiday focusing on the meaning of the season, spending time with loved ones or those that are less fortunate, taking some time out for self care.
Step 2 - Make Conscious Choices –once you're clear on what you want to experience you can pick and choose the activities, preparations, gift giving, people to spend time with, etc - where and how you spend your time and energy.
Step 3 – Be aware of how you feel– the holidays can bring up issues and emotions. One way to stay conscious is to be aware of how you feel and honor those feelings. Many times when we avoid our feelings, we numb or ignore them and end up doing things that we may not want to do. This can lead to stress, frustration, resentment and negative feelings.
Step 4: Make a Plan – Create a Plan to incorporate some specific goals, activities, events and actions that are in line with what you want to focus on and experience for the holiday season.
Having a plan helps you make choices in the moment and reduce your stress as invitations and requests come in and pressures mount.
---
I've created this Holiday Unplugged Quick Score Assessment to help you make Conscious Choices this holiday season. 

---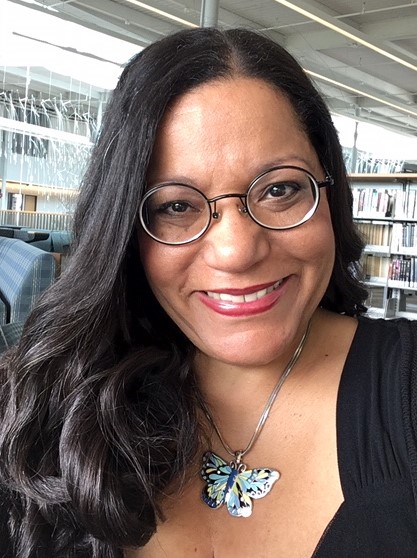 Coach Estelle is the coach to call if you are ready to eliminate your limiting beliefs, get into action and Achieve Your Dreams! She is a CPA and ICF Certified Coach.  She helps women, couples and entrepreneurs break free from financial dependency and overwhelm by moving past their money story and putting powerful money strategies in place, so they can create the life and business of their dreams!

In addition, in her professional career as a CPA working in Finance, Purchasing and Management she has worked with individuals and companies ranging in size from small privately owned businesses to Fortune 500 companies in various industries.
---