ARE YOU READY TO ATTRACT WHAT YOU DESIRE IN YOUR FINANCIAL AND BUSINESS LIFE?
---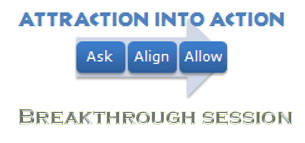 Thank you for your interest in a Attraction Into Action Breakthrough Session!  Sessions are approximately 30-45 minutes and are held via video conference or phone.
In this powerful session you will experience a breakthrough and begin to attract what you desire using the 3 Steps to Deliberate Attraction:
Step 1 - ASK - You'll Clarify Your Heart's Desire and set your intention for what you want to achieve in Your Money and Your Business
Step 2 - ALIGN - You'll have a Personalized Powered-Up Affirmation Statement to begin to raise your vibration so you can attract what you desire.
Step 3 - ALLOW- You'll learn a powerful process to remove Doubt and begin to align your thoughts, beliefs,feelings with your Heart's Desire.
Step 4 - Plan - You'll leave with specific action steps to take to achieve your desired results.

WHAT OTHERS HAVE EXPERIENCED: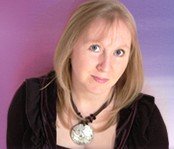 Kate Cave-The Karma Life Goddess
Holistic Business Coach
www.TheKarmaLifeGoddess.com
"Before I started working with Estelle I had sorted a lot of my money issues, but I was really stuck with practical ways to move forward – I needed help!

I had the most wonderful session with Estelle. She was so easy to talk to and put me at ease when some really difficult money issues came up.  Her worksheets were so helpful and the clarity that I had with those was so profound. 
Estelle was so skillful, she made everything seem much more do-able, easier, more fun and less scary.  Estelle was gentle in her approach and yet her strength shone through too.

Now I have so much more clarity about where I am with money, what to do with it and how.  I feel supported and able to move forward with my new skills and I just know that I couldn't have done that with Estelle's expert help and guidance."